Hair Replacement Center of Lafayette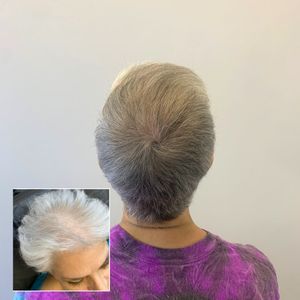 PERManeNTLY FILL IN THINNINg HAIR
Thinning hair is common among both men and women of all ages.
Scalp Micro Pigmentation is a Permanent solution! This Hair Tattoo replicates hair follicles with organic pigmentation.
SMP is a painless procedure - ideal for men and women suffering from receding hairlines, thinning hair, pattern baldness, transplant scars, alopecia, or minor hair loss.
REVERSING 10 YEARS OF HAIR LOSS
Listen to our clients experience after getting Scalp Micropigmentation.
After 10 years of his hair line receding and thinning in the crown area. This client filled in the thinning areas and restored his hairline.
Reach out to our team to learn more about your hair replacement options.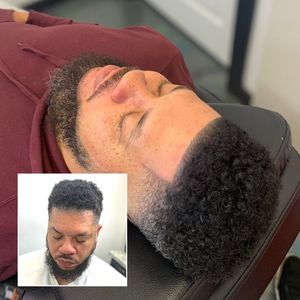 ARE YOU READY TO:
Restore your hairline

Add density to thinning areas

Hide imperfections caused by scarring and patches
Guaranteed natural results without risky surgery!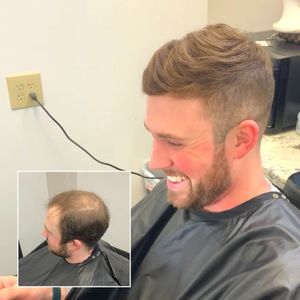 Are you Tired of Fighting Your Hair?
Hair Units are a great way to completely replace your current hair.
Our Hair Systems are made with 100% real human hair for a more natural look.
With proper maintenance, these units can last up to 6 months!
Take on the world with a new found confidence.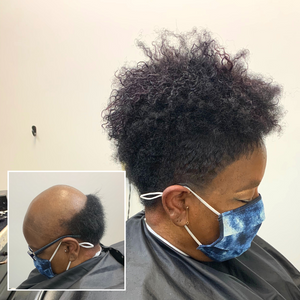 Hair Units are Perfect for Both Men and Women
Living with hair loss can be very difficult but it isn't something you have to do.
Millions of people are turning to Hair Units as the solution.
They are a cheaper alternative to surgery, creams, shampoos, and pills.
Since Hair Units are fully customizable you can change up your hair style knowing you'll love the results.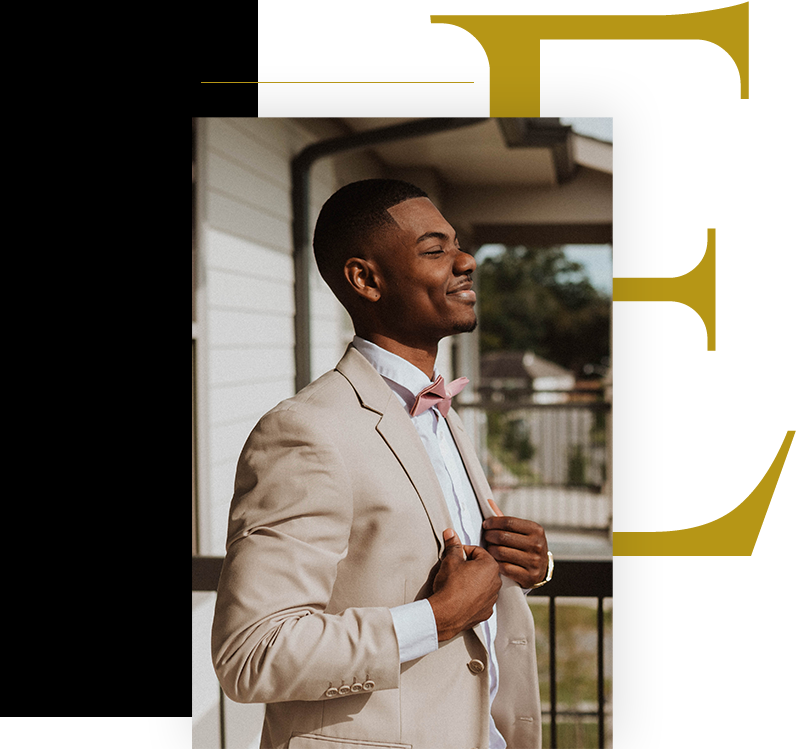 Best Barbershop in Lafayette, LA
At Exclusive Experience Company, we are setting new standards for barbershops and filling a void for Hair Replacement services in Lafayette, La.
Every haircut, shave, trim, or hair replacement is executed with precision and skill to create a unique style tailored for each client.
This modern barbershop is divided into private suites to provide our clients with the highest quality grooming services. The Exclusive Experience was created by combining the best practices from traditional barbershops with salon experiences.
Our objective is to provide customers with an unmatched grooming experience.
CAN'T FIND A BARBERSHOP NEAR YOU?
The barbers at Exclusive Experience Company are highly skilled and trained. Our certified barbers provide classic barbershop services while staying up to date on the latest hairstyle trends.
Giving a great haircut is a form of art. Much like artists, not all barbers perform equally. A gifted barber creates the perfect hairstyle by personalizing each haircut to compliment a client's key features.
No matter what event you are attending, our barbers have the skillset to give you the confidence for a lasting first impression.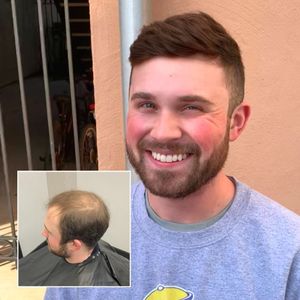 Create a New Look with the Best Barbershop in Lafayette
Your hair style is part of your personality, and if you have unmanageable locks or your hairline is disappearing before your eyes, then you need a team that understands your needs.
At Exclusive Experience Company, we are Lafayette's #1 choice for haircuts, hairstyles, fades, hair designs, and hair loss solutions. No matter the type of hair that you have or what look you are thinking of, our talented team creates magic when it comes to style.
As a certified barbershop offering a range of effective hair loss solutions, you never need to hide your hair with a cap again!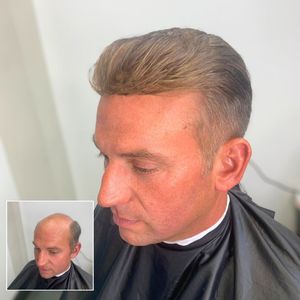 Our Effective Hair Replacement Services
At Exclusive Experience Company, we specialize in a range of hair replacement services in Lafayette that will help you restore confidence and style.
Our Scalp Micro Pigmentation is an easy way to permanently restore thinning hair, and our hair unit options create thick and beautiful hair that you will love. Our non-surgical hair replacement options are completely customizable, catering to any hair type, texture, and color.
To find out more about whether hair replacement services are right for you, schedule your consultation by calling us at (337) 345-8251.
Barbershop in River Ranch of Lafayette, La
At Exclusive Experience Company we aim to be more than just a barbershop.
The relaxing ambience of this barbershop caters to haircuts for men, women, and kids.
Whether you are coming in for your usual haircut, trying out a new hairstyle or struggling with hair loss, our professional barbers have the expertise to guide you.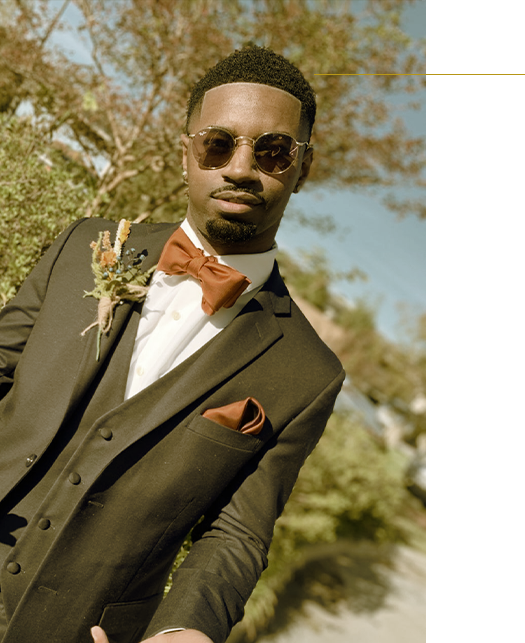 The Exclusive Experience
You can expect to be greeted like an old friend by our receptionist and guided to your barber's private suite.
Sit back and relax with the sounds of Jazz music playing in the background, while you receive our signature hair wash & scalp massage.
Our barber will be your guide to the right haircut, fade, design, or hair color.
After your haircut, enjoy a hot towel facial before your straight razor shave and beard trim.